About Us
Sunwest Construction, Inc. is a Design/Build comapany founded in 1986 and located in Lubbock, TX. We have provided national, regional, and local clientele with building programs based upon a total Design/Build approach from site selection to owner occupancy. We are set apart by utilizing this construction philosophy along with many years of practical experience to provide you with superior turnkey projects while maintaining quality and attention to detail. Our goal is to help you solve your building budgets and in the process develop a long term relationship of friendship and trust. We operate with the latest technology and management techniques to meet your construction project budget, goals and building completion schedules.

The bottom line here at Sunwest Construction is that we are here to work for you! We proudly introduce our team.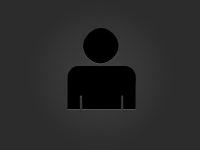 Keith Bell
President of the Board
- Owner, 20 years of construction experience
- President of the board, Project Superintendent
- Responsible for carrying construction jobs through to completion. Responsible for supervision of sub-contractors and hourly paid sunwest employees. Responsible for maintaining a safe and efficient job site, scheduling the various aspects of the job and ensuring that all employees, sub-contractors and suppliers complete their portion of the job and adhere to the overall completion schedule.
- Experience: Project types worked on include: medical offices and rehabilitation facilities, professional office complexes, juvenile residential treatment center, commercial retail, strip shopping centers, schools, churches, and restaurants.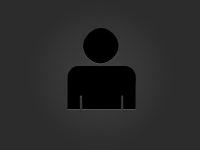 Jesse Evans
Vice President of the Board
- Owner, 35 years of construction experience
- Vice President of the board, Project Manager, & Estimator
Responsible for estimates, bidding, negotiationg, purchasing, scheduling and supervision of all field superintendents employed by Sunwest Construction, Inc.
- Experience: Construction experience ranging from all aspects of project management and supervision through all phases of project construction, responsibilities have included work crew supervision, construction scheduling, field superintendent, project manager, project estimating, bid preparation, project scheduling (critical path method) as well as materials purchasing and coordination.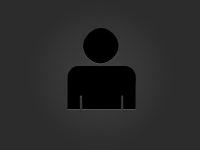 Michelle Spitzer
Treasurer of the Board
- Owner, 35 years of architectural and construction office experience
- Secretary/Treasury of the board, CFO
Responsible for all clerical, accounting, and day to day operations of the architectural and construction departments of Sunwest Construction, Inc.
- Experience: Architectural experience ranging from all accounting and clerical work for current projects and evaluating leads for potential clients. Constructional experience ranging from all accounting and clerical work for current projects all accounting work for sub-contractors and the client, and evaluating leads for potential clients.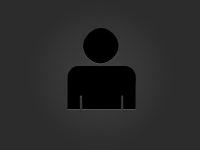 Duane McQueen, AIA
Licensed Architect
- Architect, 47 years of architectural and construction experience
- Bachelor of Science in Architecture, Texas Tech University
- Experience: Highly diversified architectural background as Architect and General Contractor through encompassing management, marketing, and project coordination as well as contract administration and construction inspection. Design/Build project experience ranging the spectrum of Federal HUD and Rural Development multi-family faciliites, retail and office spaces, educational facilities, religious facilities, correctional institutions, and restaurants.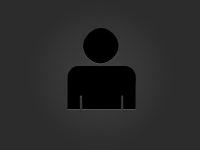 Amanda King, Assoc. AIA
Associate Architect
- Associate Architect, 8 years of architectural and construction experience
- Bachelor of Science in Architecture,with a Minor in Honors Studies, Texas Tech University 2008
- Master of Science in Architecture, Texas Tech University 2014
Responsible for Design of commercial and residential facilities for various user groups, develop client ideas through the use of sketching and 3D software. Manage and collaborate projects of all scales, and create construction documents based on timeline and budget. Prepare and present project proposals.
- Experience: Proficient in AutoCAD 2000-2015, Revit Architecture 2-14, Hand Drawn illustrations and 3D Renderings, Adobe Master Suite 2-6. As project designer and draftsman: experience with residential, commercial, educational, and religious facilities from design analysis and working through conceptualization into construction documents and project closing inspections.
- Publications: 4th Annual All-University Conference: Advancement of Women in Higher Education titled: "Pursuit of Survival for Haiti: Architectural study model for a medical institution for the country of Haiti, and the functionality of that institution during a civil war."
Design/Build Services
There is a national trend in the construction industry: Design/Build. The idea is simple. Within the Design/Build construction method there are no separate design firms, general contractors, or construction managers to bid or negotiate with. Instead, a buyer puts all aspects of the project into the hands of a single Design/Build contractor.

Design/Build offers the client important advantages over traditional construction methods. The advantages are derived from the Design/Build company's experienced internal management. The benefit to the customer is that Design/Build provides for single source responsibility resulting in fewer hassles, faster construction and lower costs.

This graph presents the web of relationships which unify the Design/Build team.

GRAPH IMAGE

A client meets with an architect who already is committed to working in concert with the contractor. The client tells the architect their desires for the project and what the details of their budget. The architect and the contractor, working out of the same office, are better able to coordinate the various phases of construction. When challenges arise, the Design/Build team works together on solutions.

Architects, engineers, excavation crews, construction managers, material suppliers and skilled craftsman are all part of a Design/Build firm. This is not true in conventional construction. The difference is between shopping at the dairy, the meat market, and then the drugstore - or making one stop at the supermarket which offers all services. Design/Build is construction packaged for convenience and economy.

Advantages with the Sunwest Construction, Inc. Design / Build System

• A team approach to your project

• Reduction in total project delivery time

• Reduction in total project costs

• Single source accountability

• Design solutions to meet your needs

• Reduction of project management stress

• Total quality management system

• A proven track record

• Open communications

• A finished project that meets your expectations

• Continuing service after completion

• Over 24 years of Design / Build Experience

If a Design/Build solution sounds promising for your construction project, please contact us to discuss your project ideas. We're here to help!

How Is A Single Responsibility Contractor Selected?

Because it replaces the process of separately selecting a design professional and construction contractor, selection methods for a Single Responsibility entity are often a blend of direct professional selection and cost competition. Numerous proposals can be obtained from a wide spectrum of bidders under a variety of selection approaches:

Direct Selection. The design/builder is selected directly by the owner on the basis of such factors as reputation, qualifications, past performance, and prior association.

Competitive Negotiation. A number of Single Responsibility contractors are interviewed, with selection based upon comparative criteria such as fees to be charged, recent comparable costs, personnel to be assigned to the project, and scheduling commitments.

Cost Competition. When the owner furnishes criteria for the project or requests the bidders to prepare the preliminary design, project cost quotations can be obtained as the basis for contractor selection. This approach places a burden upon the owner to evaluate each proposal carefully to determine the best value, since each bidder will propose different design solutions to meet the criteria.

Cost/Design Competition. A variant of pure cost competition incorporates rational, quantitative evaluation of design into the selection process. Designs are evaluated and ranked, and a formula which combines cost and design quality is used to determine the superior proposal.

What Types of Contracts Are Used?

Single Responsibility inherently affords a high degree of flexibility. A variety of contract formats have been developed to permit tailoring a design-construct program which satisfies the client's and contractor's needs. Generally, the parties enter into a multi-phase agreement and initial design proceeds at a nominal fee. When firm construction costs are determined and the parties are in agreement, additional phases covering detailed and actual construction are then added utilizing one of the contract formats below:

Fixed Fee-Guaranteed Maximum. The contractor and owner agree upon a fee for the contractor's overhead and profit, and the contractor develops upset maximum costs for the work. The contract provides for a sharing of any savings between parties, and protects the owner against costs in excess of the stipulated sum.

Lump Sum. The contractor, resulting from negotiation or competitive bids, provides a stipulated lump sum amount for design and construction of the entire project. All risks and rewards as to project cost accrue to the contractor.

Cost-Plus. Certain types of construction projects do not lend themselves to accurate advance cost estimates. Therefore, the owner and contractor agree upon the design fee and contractors fee for overhead and profit and commence work under a cost-plus agreement. Under some circumstances, the cost-plus agreement is converted to a guaranteed maximum when scope and cost are better determinable.

Design-Construct-LeaseBack. Additionally, many Single Responsibility contractors are able to provide design-construct-lease packages to clients wishing to lease rather than own their facilities. The selection process can be identical to the normal design-construct approach.